MONESTIR

A 100% Merlot, MONESTIR is offered as a rosée and red wine.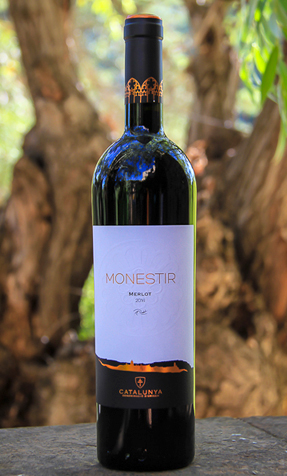 MONESTIR RED 2016
"Denominación de Origen" (Appellation) CATALUNYA
A deep, dark purple with a very fruity nose, with hints of red berry, cherry jam, and plum, but also spicy aromas such as vanilla or coconut, combined with aromatic Mediterranean herbs.
Hints of coffee bean, chocolate and tobacco are noted on the mouth.  It is intense and elegant on the palate, with a nice acidity and pleasant, mature tannins.
We recommend opening a bottle at least 1 hour before serving, ideally at a temperature of around 18 degrees Celsius. Its complexity is better appreciated after decanting.
Monestir 2016 will continue to age well, staying at full potential for 7 or 9 years. It pairs perfectly with wild game, red meat, duck magret, and different meat sauces, but also with cheese and grilled entrées. It is also wonderful with spicy dishes.
We also offer Monestir 2016 in a magnum size (150 cl).
For orders or to request more information, please contact us at contact@lavinyadelquintet.com

MONESTIR ROSÉE 2018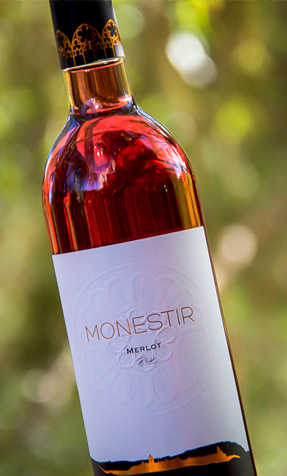 Just like its older sibling, Monestir Rosé is 100% Merlot. Its pinkish tint with orange reflections resembles the sun setting on the Monastery of Santes Creus, as seen from our vineyard. The fresh, fruity nose uncovers aromas of strawberry and rose petals. On the mouth it features the sweetness of red berries together with a nice, expansive acidity. Its persistence on the mouth makes one crave for more. Monestir Rosé is the ideal summer companion. We recommend chilling it to 12 degrees Celsius.
For orders or to request more information, please contact us at contact@lavinyadelquintet.com