SANTES CREUS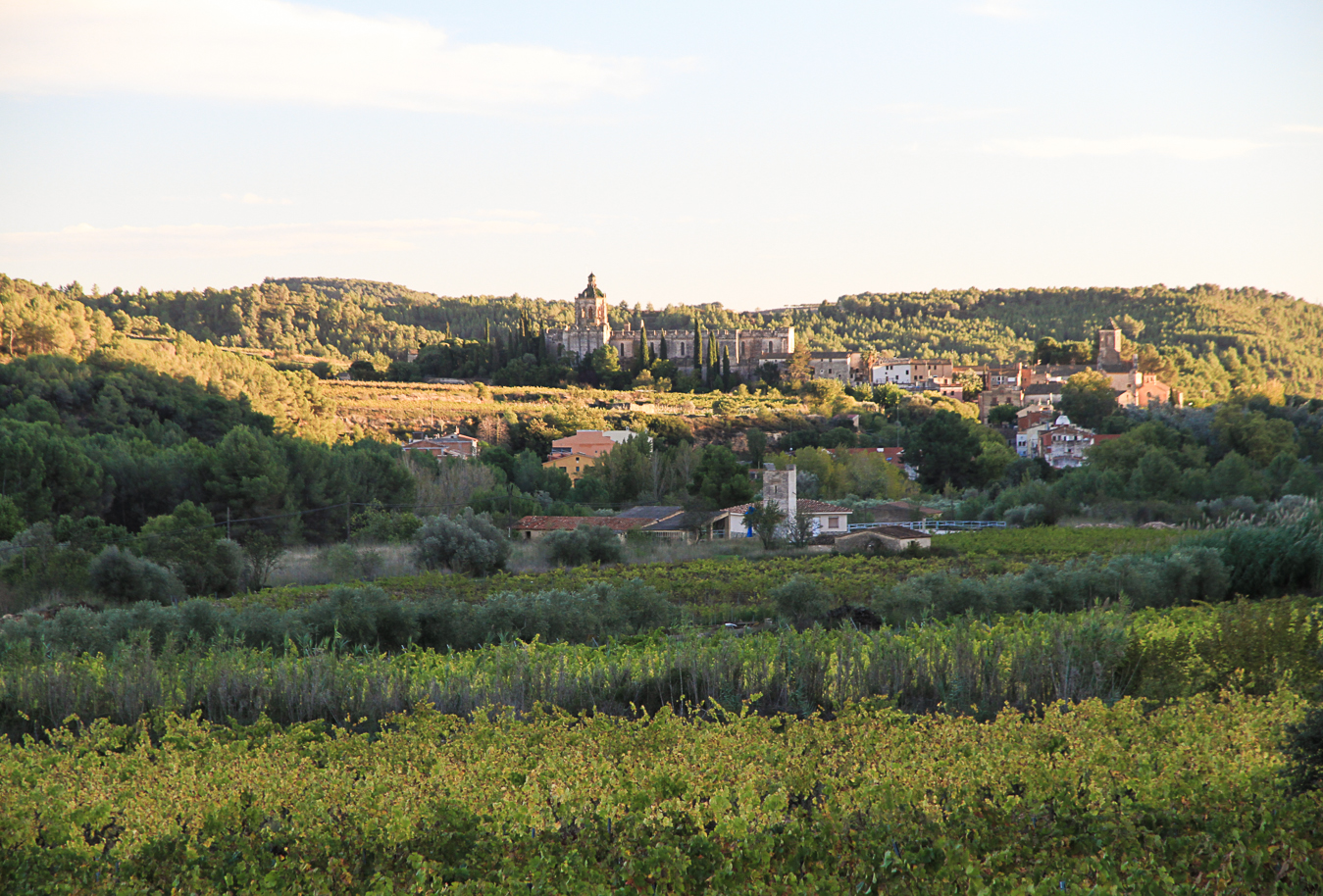 La Vinya del Quintet ("La Viña del Quinteto") Is a two hectare vineyard with breathtaking views of the Cistercian Monastery at Santes Creus, an oasis of tranquility and serenity. It is part of a larger area known as the Plana de San Père in Tarragona province.
Located near the Gaia River, our 100% merlot vineyard enjoys a semi-humid Mediterranean climate, where the heat of the day is modulated by the nearby Mediterranean sea breeze. The soil is calcareous-clay.
Our vineyard is in the process of becoming fully ecological.